Affordable web design for your N.I. business
We are a professional website design and web development agency, delivering innovative & fresh creative digital services to local businesses who want to advance & expand online. We provide web design services to the Larne area and as we design remotely, to the whole of Northern Ireland.
We specialise in building industry standard websites (Schema, Web 2.0) for your SME Business to help you find new customers, and are specialists in local Search Engine Optimisation (SEO).
We are here to help get your business online with ease, and we understand most people don't know where to start with the process - we are here to help.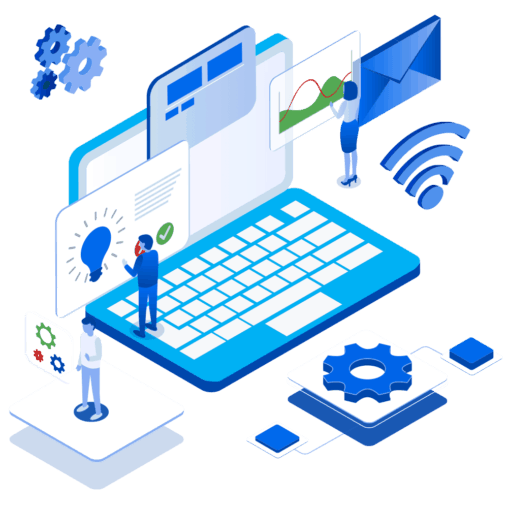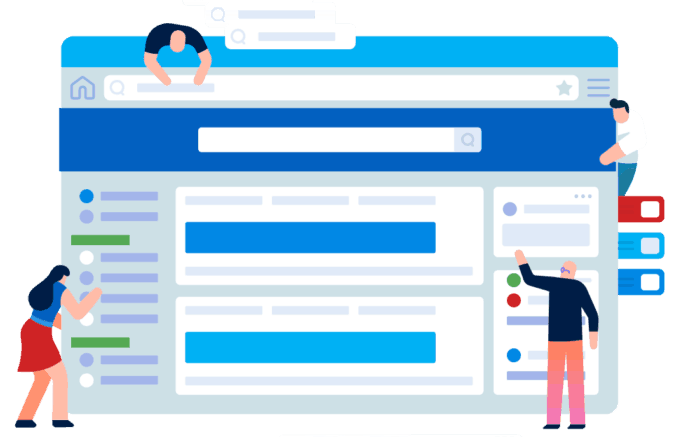 With our help you can easily get your business online and start reaching new customers.
I have been designing websites since 2011, and mainly through word of mouth, I have completed a number of projects for Larne based clients.
As Larne is my hometown I wanted to directly provide businesses in Larne with professional web design services at competitive prices. Additionally, our local web design services are available to the whole of Northern Ireland.
Getting your business online can be a daunting prospect, but we ensure this a smooth and straightforward process and are here to implement that for you.
John
The Larne Web Design Co.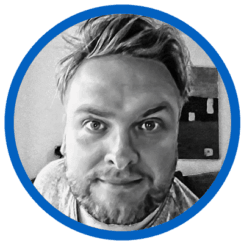 Connect to your customers
We've been developing our skills in web design since 2011. In that time we've learnt that effective web design isn't just about you and your business - we know it's about your customers too.
We look at both sides of the story, creating the relevant web experiences that connect you to your audiences and helps to build flourishing relationships. We bring you choice depending on your business requirements & budget. From a Sections Website to more complex database development - we can help.
We have previously designed and developed websites for small and medium size business clients in the Larne area, helping in their business growth through an effective online presence.
We believe Local Businesses and Startups should have access to the latest design & development solutions at an affordable price. You don't need to know the first thing about websites - we build your website and you get on with running your business. Our experience enables us to build professional SEO optimised websites at prices you can afford.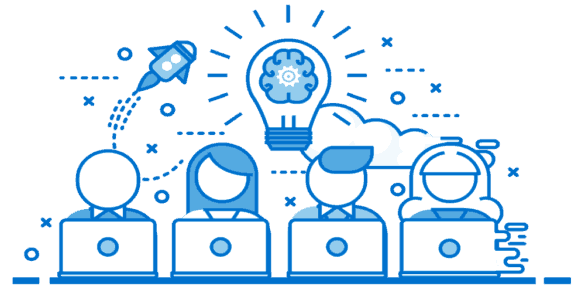 Structured to rank in Google Search Results, our Sections Websites are ideal for Sole Traders & smaller businesses and are built with 'Sections' instead of separate pages. This website is a Sections Website and has a header menu etc., just like a standard website - but the menus link to the Sections on one page. This type of site is ideal if you are looking for a cost effective solution in getting your business online and your website found by potential clients.
Our optimisation techniques ensure the site loads quickly, and we effectively optimise Sections Websites for Search Engine Optimisation - including if you have a local customer base. While Sections Websites aren't suitable for eCommerce, Bookings or other Database requirements, they are an ideal responsive website solution for website redesigns & businesses going online for the first time including Sole Traders and Startups.
Full Page Websites have different pages to highlight your business, it's services & how to get in contact with you. This is the standard in web design and each page is optimised for Search Engines. You can expand your website as your business grows with additional pages, online bookings, eCommerce & more.
Over 95% of households in the UK own a smartphone and mobile use continues to increase. All our website builds are mobile-ready with responsive design for iOS and Android phones, tablets and other devices. This helps to open up your online world to as many new customers as possible.
eCommerce lets you sell your products online locally, nationally & internationally taking online payments by Debit/Credit Card and/or Paypal.
We can set up an eCommerce site for you with the latest technologies to ensure an effective user experience & straightforward shop management - as well as security and SEO.
We use our own Virtual Private Server (VPS) to host your website online. This ensures optimal speed & security for your website as our websites don't share resources with other providers - which is the case with standard shared hosting solutions. Not only is website speed essential for user experience, it's now a ranking factor for Google.
We take website security seriously and we have had experience in cleaning & restoring successful hacks to websites in the past. You may think a small business website need not worry but this isn't the case. On average a standard small business website will get on average over 30 hack attempts daily.
These are automatic attempts through Bots that can attempt to inject ads, redirections, bitcoin mining malware & more to your website. If an actual person wants to hack a site - they will do so easily enough but thankfully there usually isn't reason for this with smaller business sites. We protect your site and if a hack occurs we remove the malware free of charge. Other agencies will help protect your website but few offer free malware removal and may require that an external provider is used- with malware removal costs starting around £149 per cleanup.
We also take a daily backup of your website kept for 3 weeks and an additional monthly backup kept for 3 months.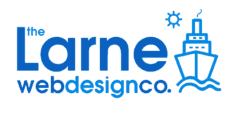 We can design a standard web logo for your website free of charge, or you can go with our branding package for a more in-depth branding solution for both web and print including business cards & stationary.
You can update and edit text & images on your already designed pages through a Content Management System (CMS).
Take online bookings directly on your website with our Appointments solutions. We may also be able to help with integration of your current bookings system.
We can develop additional solutions you may require for your website depending on your business needs. Get in touch for more information.

What you get with our annual hosting & maintenance plan
Our Annual Maintenance Plan gives you peace of mind with our Virtual Private Server (VPS) Hosting, Security, SSL Certificate, Script Updates, Premium Script Licences, SEo Updates,Website Backups and Transactional Emails for £125 per year (eCommerce £195 per year).
As well as maintaining your website, our Annual Hosting & Maintenance Plan ensures the latest Search Engine Optimisation (SEO) & browser technology updates are continually revised on your website.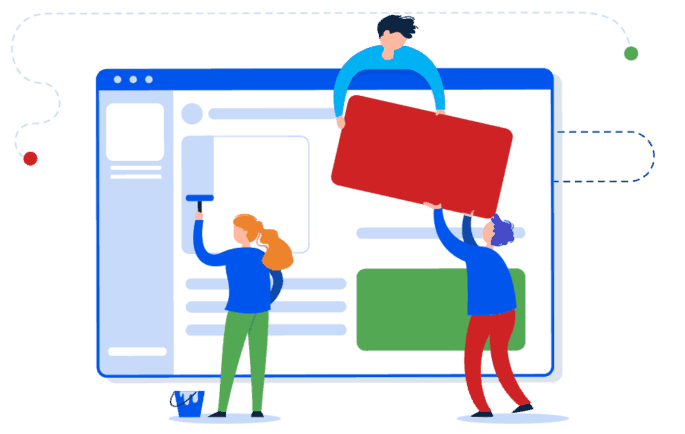 Websites designed for N. Ireland based businesses
Our website designs are fully responsive. This means we design specifically for laptops, tablets and mobile phones in one responsive website.
Recommendations from previous clients.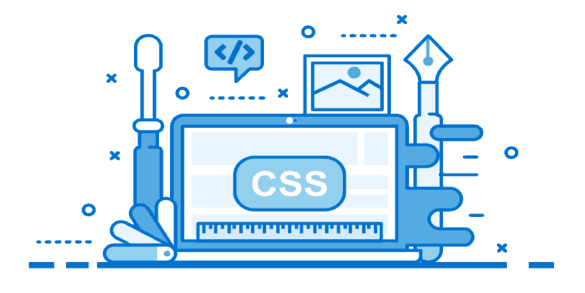 FROM CONTACT TO WEBSITE BUILD
You make the initial contact with us and we discuss your requirements, along with what package and services with be best for your business and budget.
If you contact us through email or Facebook, we'll give you a call to discuss further with no obligation.
We'll establish with you what your needs & requirements for your website build are, and we'll discuss with you what your expectations are in regards to what your website can achieve for your business.
We'll offer advice on the best design solutions for your requirements & budget.
We send you a Website Proposal of the intended work agreed in the previous two steps, as well as a standard Contract to digitally sign for the benefit of both parties.
Once both are accepted and digitally signed we move to the next step.
A 50% deposit for the design is required before the build begins. This can be settled electronically and we provide online Invoices & Receipts for any payments.
The Annual Maintenance Plan is not included in this deposit, and is invoiced when your website build goes live.
We'll send you an online questionnaire to gather details about your business, which we then optimise for Search Engines and add to your website.
We also send you a link to upload any images you may have directly from your laptop or phone. We provide licenced images if required.
Work will start on your website design build with the information we have gathered on a development site URL.
We'll deliver your website draft and complete any changes required before we migrate your site to your live domain. We'll then optimise for SEO, website speed & security.
When the website build is complete and your website sitemap has been indexed to Google, Bing etc., we'll provide you with a personalised PDF Report advising you how to promote your website effectively through Social Media and other methods, as well as what you can do to help with your Organic (free) Search Engine Optimisation.
We'll also provide personalised training videos on how to update your site content etc. & how to manage your online shop if applicable. After your site goes live there is a 6 week window for any design & content changes you may require and this is free of charge for that period.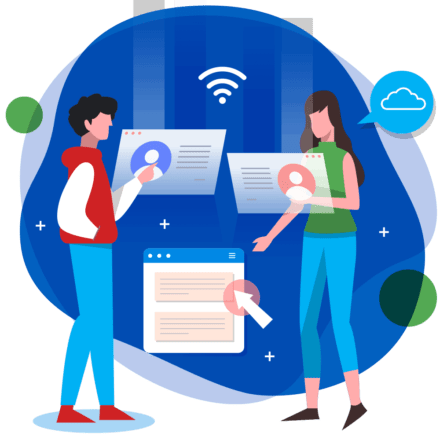 Our web design prices for customised website design.
Intro Header, Contact Footer & 4 additional Sections.
Menu header & website footer.
3 in 1 design for laptops, tablets & smartphones.
Content Management System to update your designed Sections.
x1 Contact Form Included.
On Page SEO, SEO Optimisation and Search Engine submission.
Additional Sections available.
5 Page full website design.
Menu header & website footer.
3 in 1 design for laptops, tablets & smartphones.
Content Management System to update your designed Pages.
x1 Contact Form Included.
On Page SEO, SEO Optimisation and Search Engine submission.
Page allocation not used can be designed as you need in the future - with no time limits.
10 Page full website design.
Menu header & website footer.
3 in 1 design for laptops, tablets & smartphones.
Content Management System to update your designed Pages.
x1 Contact Form Included.
On Page SEO, SEO Optimisation and Search Engine submission.
Page allocation not used can be designed as you need in the future - with no time limits.
Additional Pages available.
Professional Photo Galleries to showcase your business and services with 2 categories or more.
Take online bookings directly on your website.
PRICES FROM £145.00
plus additional Annual Maintenance
Business Page posts imported to your website with real time information for your visitors.
We offer additional services including blog set up, events management & other web development services.
LIMITED TIME SPECIAL OFFER
HOMEPAGE, ABOUT PAGE, & CONTACT PAGE ( AS WELL AS STANDARD TERMS, PRIVACY & GDPR PAGES).
ONLY PAY THE PACKAGE PRICE BELOW.
Our e-commerce add-on is charged in addition to our 5 Page or 10 Page Website Package cost.
E-commerce isn't available for our Sections Websites.
£ 695
Additional to above website packages.
training to add own products. Standard shipping included.
Product categories: 
Up to 25 free (flexible).
Payments: 
Stripe and Paypal.
Alternatives available.
You can add unlimited products & categories on your website. Custom video training provided.
£ 695
We can add unlimited products to your e-commerce website from £7.50 per MANUAL additional product over x12. *
Product categories: 
As required.
Payments: 
Stripe and Paypal.
Alternatives available.
We can add unlimited products with the information you provide. Custom video training provided to run your shop.